---
The choice of cremation offers a wide array of service options. In order to assist you in the planning process, we have listed three basic types of service options below. We would pleased to discuss them with you in more detail.
---
Visitation & Service followed by Cremation
Open to all who wish to attend

Opportunity for friends to express support (i.e. "The family will receive friends at the funeral home on Monday from 6:00 - 8:00 PM"

Encourages acceptance of reality and healthy expression of grief

Opportunity for family and friends to pay tribute and share memories

Display photo and personal mementos

Religious, non-religious or contemporary service
Private or Public viewing followed by Memorial Service
Opportunity for designated family and friends to say "goodbye"

Encourages acceptance of reality and healthy expression of grief

May honor the preference of the deceased while addressing needs of survivors

Allows family and friends to share memories and express their feelings

Urn present - may be a helpful focal point acknowledging death's reality

Display photo and personal mementos

Religious, non-religious or contemporary service
---
Simple Cremation - No Service
---
Permanent Memorialization Options
---
Keeping an Urn at Home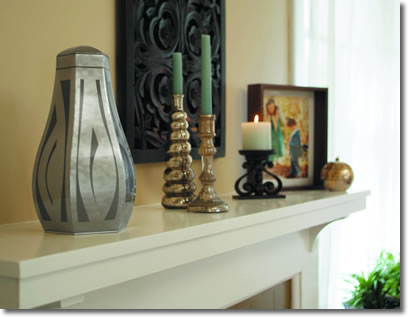 This is a common choice and families can select the perfect urn for their loved one.
---
Placing the Urn in a Columbarium (aka, a
"niche")
Many families find comfort in having a final resting place that they can visit.
---
Burying the Urn
Similar to a casket, the in-ground burial of the urn allows for a final resting place.
---
Scattering the Cremated Remains
Some families find comfort scattering the cremated remains in a place that was special to their loved one.
---
The experienced funeral directors at Dighton-Moore Funeral Service are committed to helping guide you through the process of creating an appropriate and meaningful service that reflects and celebrates the individual life that has been lived.
The foundation for a meaningful and memorable final tribute is to begin the planning process by reflecting on the interests, hobbies and unique personality of your loved one.
The next step is to consider how to best remember and celebrate this special life. You will want to contemplate having a time for viewing or visitation. Viewing is part of many cultural and ethnic traditions. Many grief specialists believe that viewing is beneficial to the grief process by helping family and friends accept the reality of death and affording them the opportunity to say goodbye. You will also want to consider the opportunity to share memories and provide comfort to one another in the form of a remembrance service. This may be accomplished by a small, private gathering of family and close friends or it may involve a more public gathering with time for remembering, special music, video tributes or other meaningful elements.
Finally, you will want to consider creating a memory or lasting tribute which honors your loved one. A permanent and meaningful memory can provide peace, comfort and a lasting memary, not only today, but for generations to come, Evidence suggests that visiting a permanent location, such as a cemetery, often aids in the healing process.
Why Should Dighton-Moore Funeral Service Direct the Service?
We aspire to conduct a memorial service that reflects dignity and beauty. The family usually has so many emotions and details to cope with that our presence removes what could otherwise be a large burden to organize and oversee something so important.
Our professional staff will receive flowers that are sent to the funeral home, church or other facility. We can take photos of each floral arrangement and the floral card to assist you later with recalling the flowers present at the service and in writing acknowledgments. We will attractively display the flowers in accordance with religious customs and clergy preferences that may apply.
We display the urn or otherwise care for the cremated remains as you so desire. We reserve seating for the family and assist with seating guests. We set up register books for signatures, greet people as they arrive and offer printed materials such as service folders. We provide envelopes for memorial contributions and make sure they are sent to the appropriate organization(s).
We coordinate with musicians you may desire by arranging for their presence and then reviewing the order of their performance within the service. At your request, we prepare the honorarium checks to clergy, musicians and other participants.
We encourage you to provide photos and other items which we will appropriately display. We will also produce and play a tribute video at the service, as requested. During the service we are able to assist with the playing of pre-recorded music, and when the service takes place at our facility, we audio record the service.
At the close, we usher the family and others. We prepare for you a package consisting of the register book, service folders, sympathy cards, floral photos
and acknowledgment cards. We will be there to serve you and meet your needs.
Cremation is one form of preparing the body for final disposition. It is the process of reducing the body to bone fragments through the application of intense heat.
We will be pleased to discuss and/or accommodate any arrangements you might have regarding specific religious or cultural customs, including witnessing the start of the cremation process.
We believe that those who compare our cremation procedures, facilities, professional staff, prices and our reputation for excellence will conclude that we offer exceptional quality, value and peace of mind.
In order for cremation to take place, the body must be placed in a combustible cremation container or a hardwood casket. Different styles are available in carious price ranges and are appropriate for viewing or visitation. An alternative cremation container constructed of heavy cardboard is also available. The container or casket is then placed into a cremation chamber where it generally takes two to three hours for the body to be transformed by intense heat and flame into small bone fragments or "cremated remains". Our Cremation Authorization form further explains the cremation process, as well as other related policies and procedures. We will be pleased to answer any questions you might have regarding cremation.